ADDITIONAL INFORMATION
WHY CHOOSE CROCLAND
Crocland camps specialise in 100% in English, where students also attend classes, they will be practicing English 24 hours, using a wide range of recreational activities in a natural and fun way, regardless of the level of English, each student has.
From our experience, we know that children and young people have a great capacity to integrate and participate in activities in English, thanks to the preparation and methodology of our monitors, making students perform like an English village is involved, accustomed in a few days and acquiring fluency with the language.
Features of Crocland camps:
100% in English 24 hours..
Native and bilingual instructors, trained in different fields of education.
With a varied and current program that includes: classes, sports, games, crafts workshops, kitchen, gymkhanas, excursions, cinema and parties.
Small workgroups, 1 monitor for 10 children.
Publishing and information shared on a daily photo blog for parental access only.
Constant communication with parents by the direction of the camp, solving any problems and meeting the specific needs of each child.
Liability insurance and accident cover.
The safety of children is fundamental to our facilities and programs, with special protocols and specific training for our instructors.
Medical emergency centre 5 minutes away.
The kitchen is professional with a special menu for children with allergies and special dietary needs.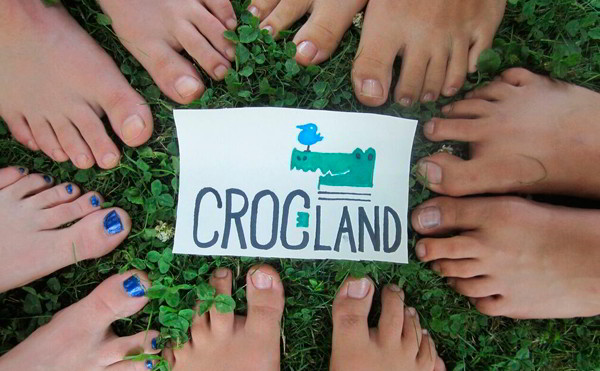 REGISTER TODAY!
To register for summer camp 2017 in Ciudad Real, you must complete an application for each student and send it directly online or scanned print and mail or deliver it to info@crocland.com or by hand. Location: Office in Boadilla del Monte, Street Salvador Dali, 12, by appointment only.
For any enquiries please contact us by phone 630 011 288 .Also, our team will kindly help you to complete the registration.
If you prefer to register in person, you can download here download-enrollment registration form.