PRICES AND PAYMENT METHODS
CAMP PRICE
– €895 per student camp 14 days (13 nights)
– €535 per student camp seven days (six nights).
Camps for 14 days, IF 2 siblings enroll a discount of €25 on the total price will apply. For one week camps, the discount will be €10 on the total price.
What's included in the price of the camp
VAT included.
Accommodation and full board, including snacks, a bilingual or native monitor for every 10-12 students, classes and all English activities described in the brochure.
It also includes materials and equipment needed , all excursions in the itinery, all water sports, diploma, backpack and Crocland T-shirt, accident insurance and liability.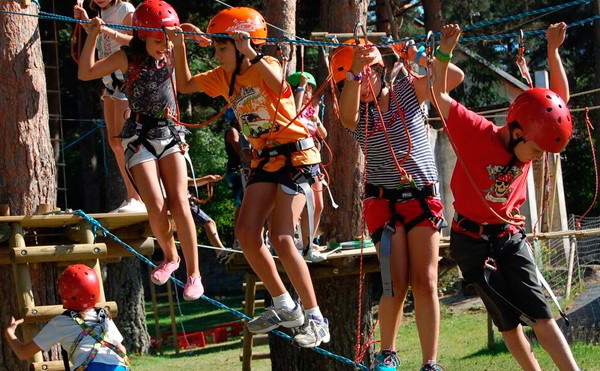 How to reserve a place at Crocland English Camp.
To confirm and make a reservation you must make a deposit of 295 euros for the 14 day camp and 135 euros for the seven days camp into the following bank account: ES39 0049 1737 12 2810083718
Together with proof of payment, you must send the completed registration form by email.
The remaining amount, 600 euros for 14 day camp and 400 euros for the seven day camp, this must be made via cash transfer before June 1st, 2017.
Crocland will send you an e-mail confirming the payment and acceptance of students to the camp. Later the parents will be contacted and given further information with tips and suggestions to make everything run smoothly for their children.
For cancellation fees, please see the application form.