ENGLISH SUMMER CAMP 2022
YOUR ENGLISH CAMP IN MADRID
If you are looking for a fun summer camp in English for 2022 for your children Crocland is the answer.
We offer a summer camp in natural environment in Villanueva de Perales, full of activities and entertainment that will make children and young people enjoy learning English. Our philosophy is to practice English 24 hours a day combining activities of daily life with activities organized by our native and bilingual instructors such as water sports, multi-adventure  and unique creative workshops.
You can choose between a week or fourteen days of , starting from the 2nd of July. So you just have to book your place as soon as possible to avoid missing out on this fun experience of Crocland the English Village.
Crocland also provides Spanish courses for international students who would like to or need to learn the Spanish language. The Summer camp has the same itinery as English learners but in Spanish, with Spanish classes and Spanish teachers and activities in Spanish. We welcome and have experience working and teaching with all nationalities.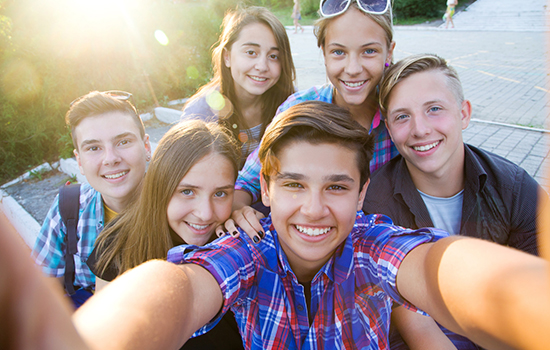 Native bilingual monitors
Crocland, in addition to monitors and bilingual natives differs in the quality of its workers and their activities with qualified instructors and coordinators, trained in the field of education, pedagogic, language, socio-cultural, sport and physical activity.
They are highly experienced monitors in camps and with young adolescents, innovative programmed activities and emotionally charged, so that the campers enjoy and do not have time to get bored.
Activities in English
The students will improve their English with very dynamic daily classes and performing their favorite activities, learning to interact and think in another language without leaving Spain.
In addition to the activities of previous years such as horse riding, multi-adventure in the trees, new artistic activities, new this year we have included sightseeing tours and water sports with canoeing and SUP, which will make Crocland 2022 camp an unforgettable experience.
Register Now!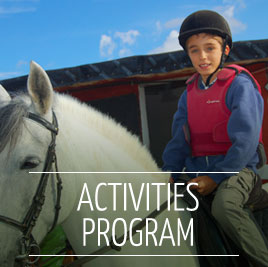 Our activities are based on years of experience, we have seen what motivates children and using traditional methods of learning and fun games and adapted them to today's society. Programs full of enthusiasm, new experiences and great fun for the campers, incorporating a wide range of artistic, sporting, recreational activities and always in English 24 hours a day , with both the English language and your child being the star of every camp.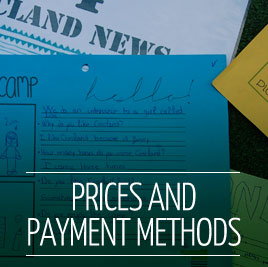 The price is 895 euros (VAT included) for fourteen days and 535 euros (VAT included) for seven days. This includes- room and full board, including a bilingual or native monitor for every 10 students, daily classes of an hour and a half each morning and all activities described in the English program, necessary equipment, a weekly excursion, a day of water sports, diploma, backpack and T-shirt, full liability and accident insurance.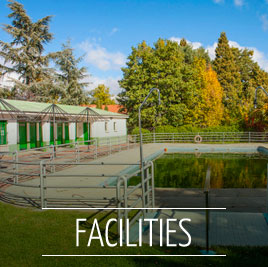 The facilities are located in Villanueva de la Fuente, Ciudad Real, 240 km from Madrid. With a facility of over 25,000 square metres, surrounded by pine trees, gardens and a small river, therefore giving lots of shade and cool areas.  The centre has a swimming pool, a lake, football field, basketball and tennis courts, play park and multi adventure circuit.
INFORMATION
You can download the brochure with all the English summer camp information by clicking here. For any enquiries please contact us by phone 630 011 288. Also, our team will kindly help you to complete the registration. Our office is located in Boadilla del Monte, Madrid, and appoinments are available to meet the Director.
Register today!

ONLINE REGISTER