SUMMER COURSE IN KILLARNEY
The summer program set in the beautiful Irish town of Killarney caters for young people aged 11 to 17, and combines 15 hours a week of morning classes and 15 hours of recreation in the evenings, Monday through to Friday, and an excursion on Saturday.
Killarney is characterised by great cultural heritage, nature and leisure facilities, an ideal place to learn English and learn the different customs of Ireland.
The International School of Killarney has over 20 years of experience teaching English to students from different countries, with small groups and a very friendly service, maximising the integration of each student.
Accommodation is in carefully selected families with a great reputation for hosting fully trusted by the School and Crocland and many former students, single room and breakfast, picnic lunch and dinner is included 7 days a week. The school provides a daily bus that picks students up near their house and takes them to school.
The minimum program is one week please contact us for more options.
For more information, please contact the phone 91 632 24 88, by e-mail to info@crocland.com
SUMMER COURSE IN ATHLONE
The second location Crocland offered for students is the beautiful town of Athlone.
Located in the heart of Ireland, Athlone is a town crossed by the river Shannon and it has a castle of great historical importance. With more than 18,000 inhabitants, it has all kinds of services, including theatre, cinemas, restaurants, cafes, shops, and a large shopping centre.
This programme includes English 15 hours of morning English classes, taking place at the college  which is in the town centre. In the afertnoon as well as the above facilities, there is also an action packed recreational programme.
When students finish their classes and fun activities, they have the opportunity of a wide range of great cultural and leisure activities on offer where they continue to practise English without any time to be bored. The children stay with a carefully selected host family.
The classes.
Classes are held at Athlone's Marist College, a modern and fully equipped high school with a gym attached that is also used for some of the evening activities.
When the students arrive they receive a welcome pack, with all the information required about the town, the School, the local area, recreational and leisure activities availabe.
They are evaluated and placed by groups, depending on their level, making them feel confortable and confident in the group.
The classes have a maximum of 15 students with activities based on reading, writing, listening and conversation, in a fun environment. They participate in Role-play and games activities. Students have the option of preparing for and taking the Trinity College London exam.
They are provided all the material they need for the course. At the end of the course the students are evaluated and they receive a certificate from Shannon School.
Afternoon and Evening Activities.
In the afternoons and evenings students participate in a variety of activities including Irish dancing, craft workshops, swimming, bowling, cinema, competitions, karate, treasure hunt, volleyball, basketball, creative workshops and much much more …
Some evenings activities are organized for students, including a disco night.
Tours and excursions.
During the week students take a half-day excursion to historical sites such as Clonmacnoise in County Offaly, a former monastery, a cruise on a traditional viking ship, and Mullingar to visit Belvedere House, a historical house with its famous gardens.
Every Saturday a full day excursion is done combining culture, scenery, leisure and shopping opportunities. We visit cities such as Dublin, Galway with the picturesque Cliffs of Moher and Kilkenny with the famous Caves of Dunmore.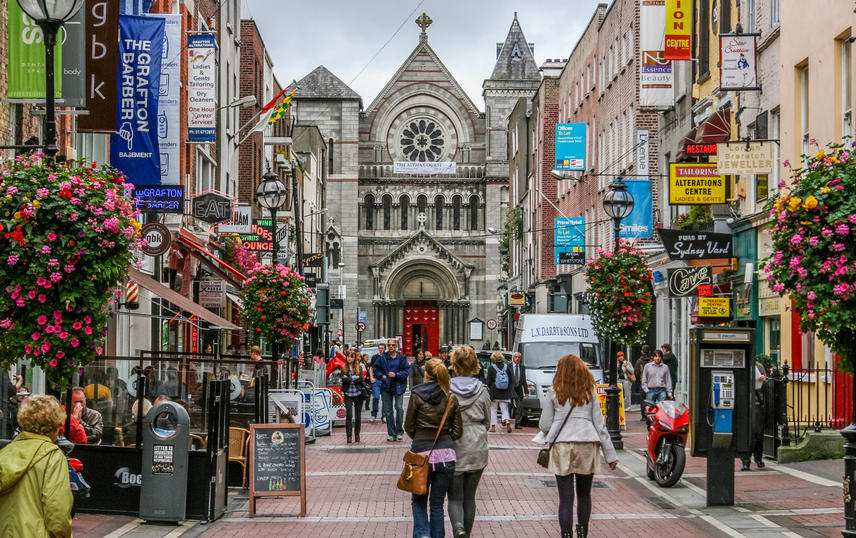 Host families.
Students are placed in carefully selected families, which are visited by a person in charge of the organisation and representative of Crocland, regularly during the stay of the students. The groups, depending on their size and age, can be housed in apartments near the school, and are monitored 24 hours by monitors in a secure and safe environment.
Price
Two weeks: 1897 euros
Three weeks: 2672 euros
Four weeks: 3322 euros
The Athlone youth program price includes:
15 hours a week English tuition and classes from Monday to Friday
15 hours a week there is a selection of many activities from Monday to Friday
Bus tour on Saturdays
Welcome package with maps and local area guide
Educational material
Assesment of English level
Shannon School Diploma
Host Family stay in the village of Athlone
Full board with picnic lunch from Monday to Saturday
Round-trip plane from Madrid airport
From other airports in Spain it may be necessary to pay a supplement of 100 euros.
Transfer from Dublin airport to Athlone round trip.


Additional costs (see below)* not included. Compulsory contract of private travel insurance for all students during the duration of the course and includes: general assistance coverage, civil liability, repatriation and cancellation guarantee with a limit of 600 euros.

*This insurance is compulsory for all students and the supplement is 25 Euros per student ..
More information.
For more information, you can contact by phone +34 630 011 288, by e-mail to info@crocland.com.